Welcome to Warana Bazar, Warananagar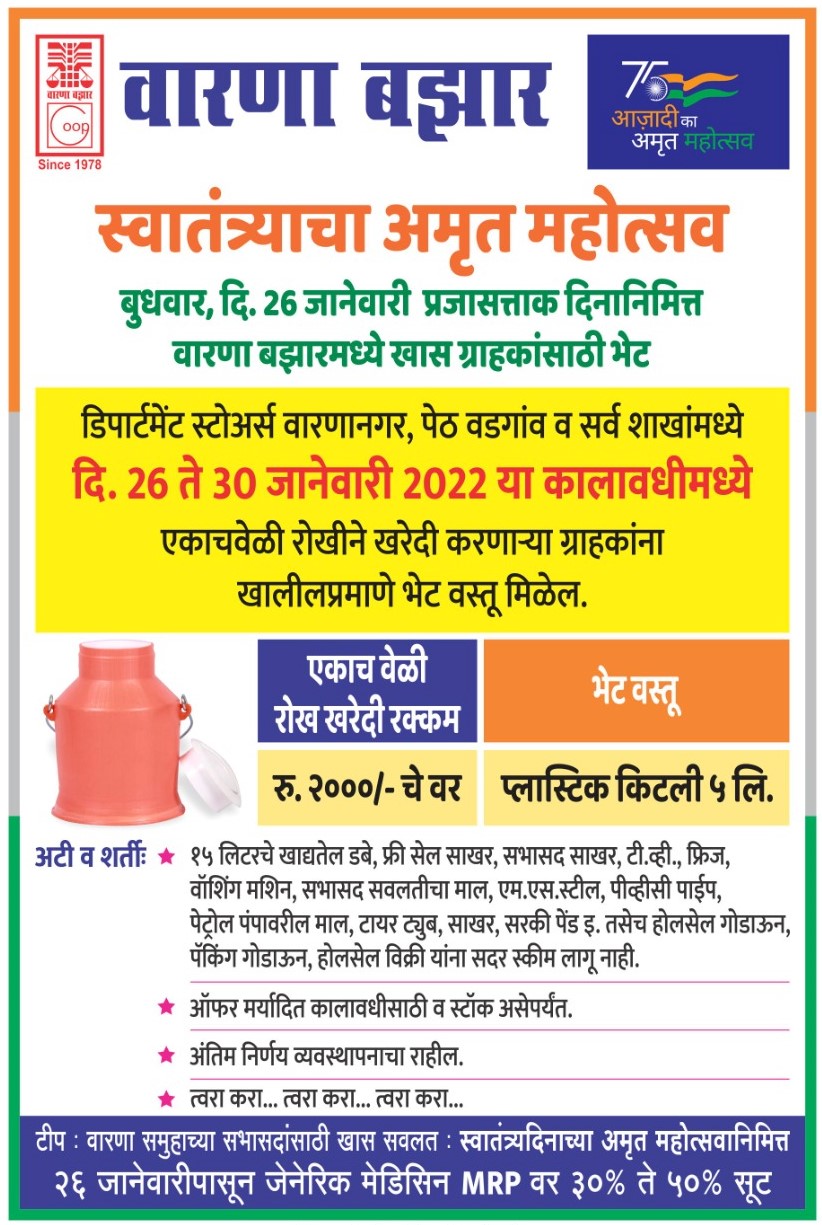 The name, WARANANAGAR is derived from river WARANA in Kolhapur and Sangli district in western Maharashtra. Sixty years back Warana was a barren land and has emerged on the world map as a model for allround development of the region through continuous efforts of all concerned under the able leadership of late Sahakarmaharshi Shri. Tatyasaheb Kore, a man with great vision and commitment towards the upliftment of the poor section of society.
Shree Warana Co-operative Sugar Factory was founded in the year 1956. Warana Co-operative sugar factory has best proved many times among all Co-operative sugar factories in the country. It has proved to be a nucleus for the multi –faceted development of the region and for bringing about the upliftment of the masses. In other words, we can say that without knowing the definition of marketing (creation and delivery of standard of living) Late Sahakarmaharshi Tatyasaheb Kore has done such a Herculean task within a short span of 60 years.
Warana Co-operative Sugar factory is the mother institute of all the industrial and Co-operative units like Warana dairy, Co-operative bank, Co-operative bazaar as well as educational units like School, ITI, College, Engineering College, Military School, Pharmacy College and Cultural units like Warana children's orchestra and social units like Shree Warana Bhagini Mandal, Warana Mahila Credit Society, Lijjat Papad Center etc.
Our Inspiration
Smt. Shobhatai Kore
Shri. Vinayraoji Kore
Our Mission : Quality Goods at Reasonable Rates With Pleasant Service
---
First Consumer Co-op. Stores in Rural India-Warana Bazar
Warana Bazar, the first consumer Co-operative store was founded in the year 1976 and started functioning on 2nd April 1978. Warana Bazar has been accepted as a model stores by all concerned. It has proved to be a successful store in the country. The success of Warana Bazar has inspired the emergence of many more co-operative stores in different parts of Maharashtra, Goa and other States in the country.
In the era of globalized economy too, Warana Bazar is achieving heights of success with yearly turnover of Rs. 150 cores, shouldered by 618 employees and Member's strength of 28000 out of them 80% are women members which is the special feature of this unit. Warana Bazar has 2 big department stores and 55 branches & 3 franchies. Daily turnover of warana bazaar is more than Rs. 40 lakhs and the society is in surplus since beginning.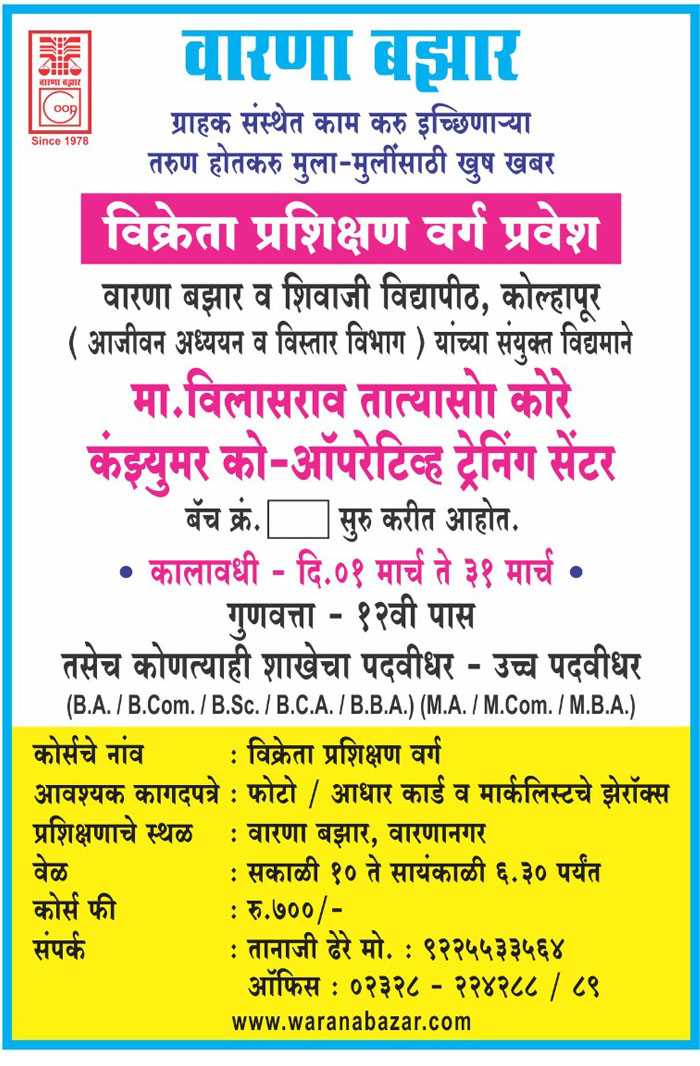 Go to top of page